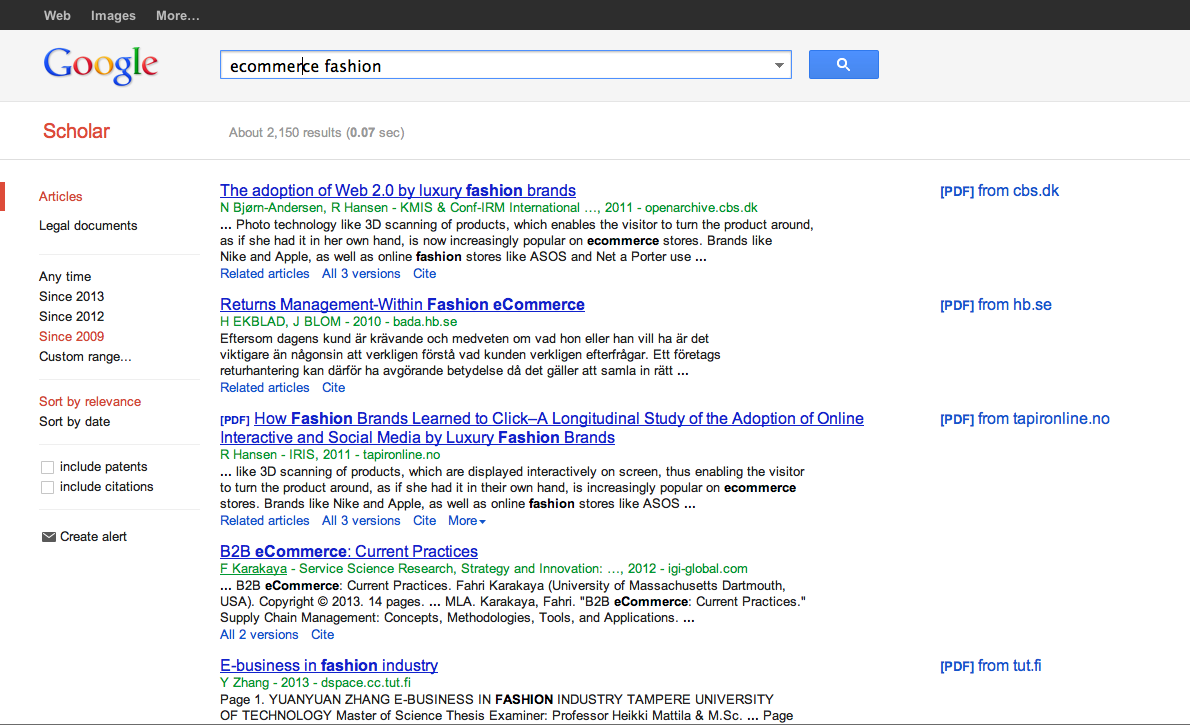 I now proudly announce that my paper on luxury fashion ecommerce and multichannel has been published in the Journal of Theoretical and Applied Electronic Commerce Research (JTAER). You can see it or download it at http://www.jtaer.com
It is a study that I have worked on since 2002 (yes for 11 years!) which includes interviews with luxury brands like Chanel, Burberry, MCM, Faberge, Mulberry and others about their ecommerce and multichannel strategy. I have observed their online presence and recorded the development in 2006, 2008, 2010 and 2012. This shows a significant change from focusing purely on branding to multichannel sales online. The conclusion is, the more a brand focus on multichannel ecommerce, the stronger brand value.
Feel free to read more for your self. I love sharing knowledge and experience. Together we can lift the fashion industry to a higher level via digital channels!
And as a bonus, I discovered today, that a search on "fashion ecommerce" on Google Scholar shows that I have written two of the top three ranked articles (not included the above mentioned, as it is just released). And a search on "fashion multichannel ecommerce" shows that I have written the top ranked article. Its a great day with my research hat on :)