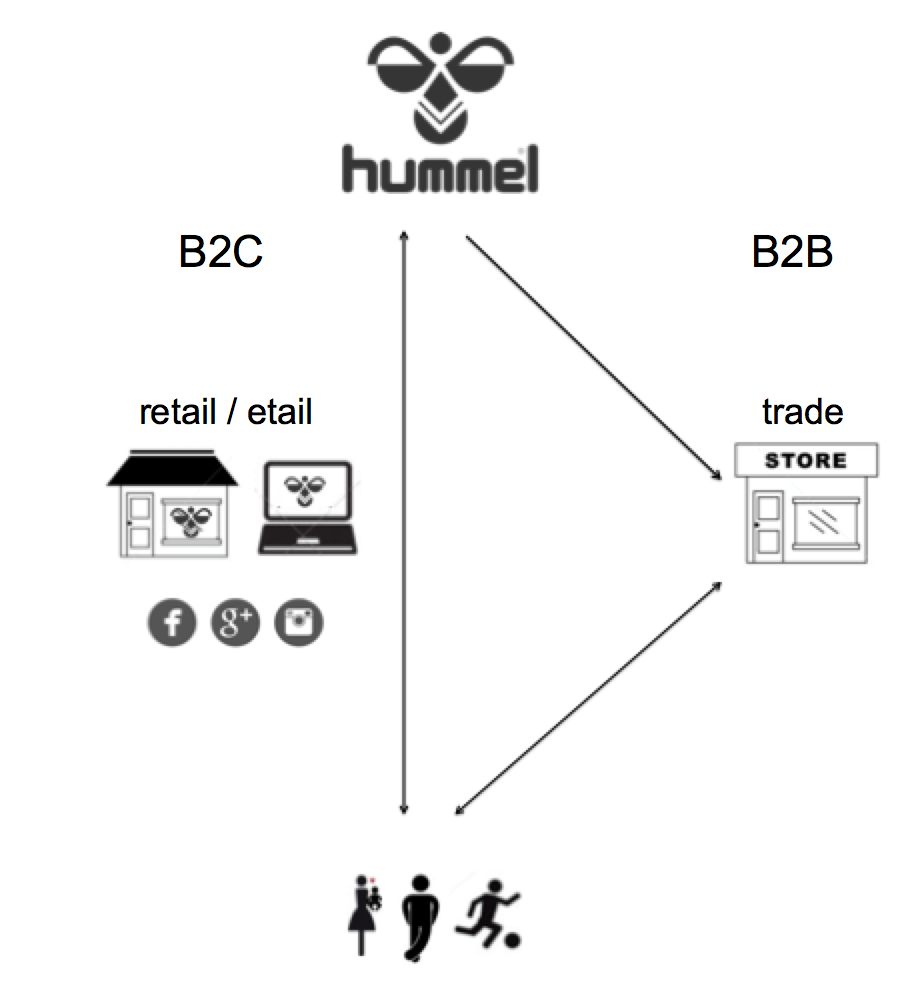 Sia Siew Kien and I have published our research on hummel's transformation from being a traditional B2B supplier for 90 years to now also including B2C marketing and retail.
The paper addresses the issue of how the Internet, mobile devices and social media have revolutionized the retail customer experience, enabling customers to research and shop anytime, anywhere, at their preferences. Nevertheless, only few retailers understand how to offer basic omnichannel capabilities to integrate online and offline channels to engage and service the customers.
Achieving success in an omnichannel strategy is a challenging endeavor that remains poorly understood in the literature and in practice. The current discussion focuses largely on choosing the right mix of channels and not on how companies can actually integrate across channels (Bang et al. 2013; Keller 2010; Riggins 2004; Zhang et al. 2010). Others raise the need to rethink pricing and product strategies in omnichannel retailing (Brynjolfsson et al. 2013), but in-depth understanding of the implementation challenges in pursuing an omnichannel strategy remains elusive, for which no theory or framework has, as yet, been offered in the literature.
For this research, we conducted an exploratory case analysis of the Danish sport-fashion brand, Hummel, investigating the "how" question of their successful transition to an omnichannel brick and click company. We found that Hummel underwent the digital transformation along four key thrusts by:
aligning the online branding globally,
enhancing the ecommerce support for B2B partners,
building the omnichannel customer community and
complementing the physical store experience (see Figure 13):
We concluded that omnichannel requires change to an organization's technological infrastructure (see Figure 14) and organizational practices. To support the omnichannel strategy, Hummel's IT system had to be enhanced. Furthermore, we derived four key learning points for organizations with similar omnichannel aspirations:
embrace your channel partners in the omnichannel strategy,
recognize that successful omnichannel strategy requires deep change,
leverage on the strategic role of the Chief Digital Officer and
evolve the role of the CIO in enabling omnichannel.
Even though the paper is practitioner oriented, we derived implications for theory, including an observation of how IT had been assimilated into the core business functions of Hummel, which is consistent with the notion of "digital business strategy" by Bharadwaj et al. (2013). The authors argue that organizations should rethink the role of IT strategy – from that of a functional-level strategy that is aligned but always subordinate to business strategy, to one that reflects a fusion between IT strategy and business strategy. Hummel's transformation journey suggests that to be truly omnichannel, a fusion between the business and IT strategy is required.
In summary, as the advancement of digital channels raises the customer expectations on businesses to engage with them wherever, whenever and however, the motivation for a well-executed omnichannel strategy will become ever more compelling. The insights drawn from Hummel's transformation experience provide a glimpse of how organizations, particularly B2B players, can steer themselves toward an omnichannel operation.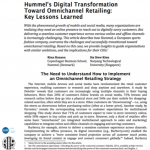 You kan download the paper from MISQE: http://misqe.org/ojs2/index.php/misqe/article/view/554