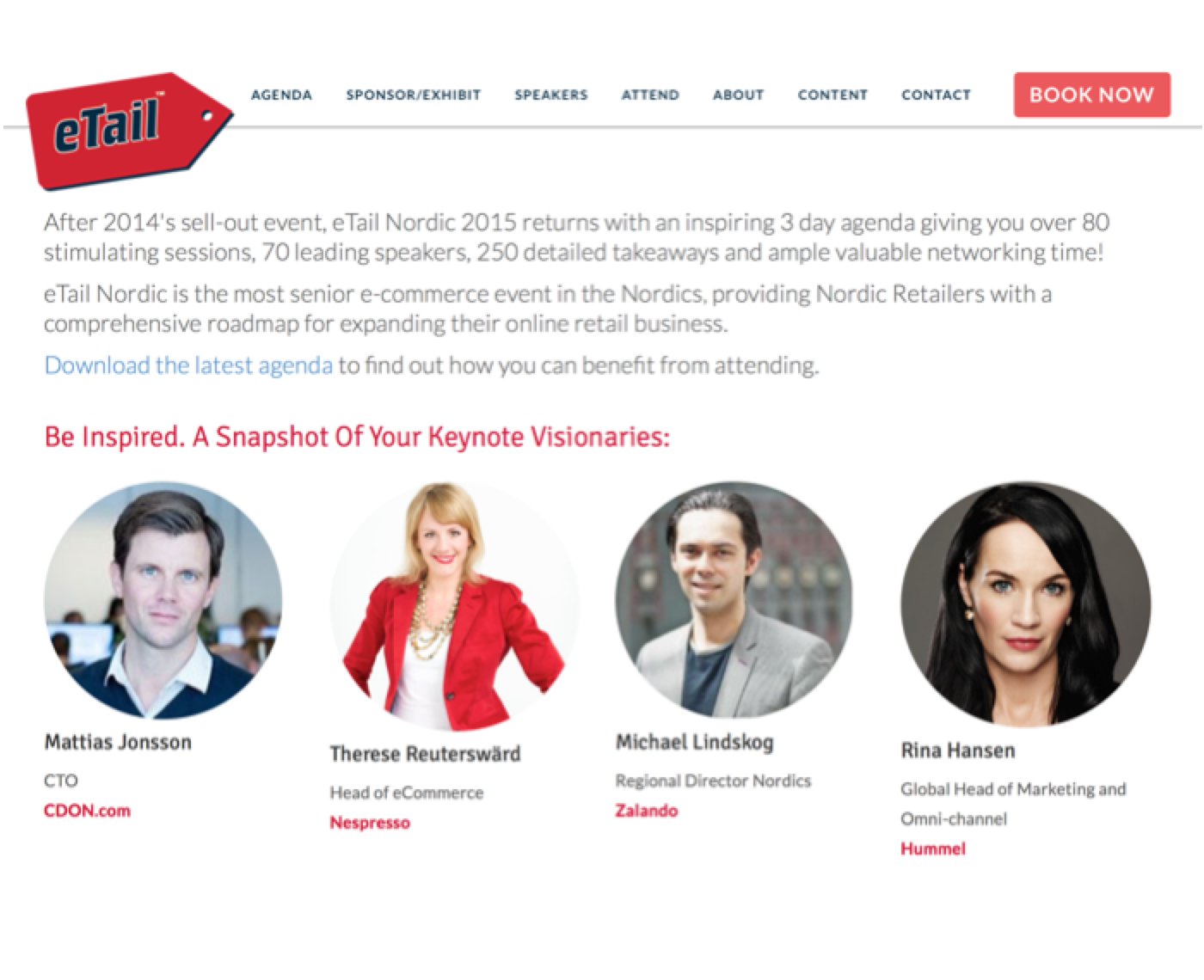 Come and hear about omnichannel and the theory of profit tomorrow at the eTail Nordic conference.
I'll speak about the 3 value drivers in Makadok's theory of profit and how these 3 value drivers can be translated into an omnichannel operation – meaning the theory of profit will be operationalized and exemplified as the vital steps toward omnichannel.
The 3 value drivers are:
Governance (who does what and when; organisation; KPIs; etc.)
Competence (capabilities; resources; talent; recruiting; etc.)
Flexibility (modular; automate; agile; restructuring; etc.)
Actually, it will not be as theoretical as it sounds. I will make sure to give practical examples from hummel and take you behind the scenes of how we are working toward an omnichannel operation.
However, if you fancy going deeper into the theoretical aspect, you are welcome to read my working paper on the topic:
Critical Challenges for IT and Business Alignment in Omnichannel Retailing
Abstract
The emergence of the Internet, mobile devices and social media is revolutionizing the retail customer experience. Customers use multiple channels to maximize their shopping experience and they expect a seamless brand experience across all channels. These changes in customer technology capabilities drive the new IT capabilities required to support the expected seamless brand experience. To offer this experience, brands must make the transition from a multichannel strategy to an omnichannel strategy. To investigate this transition, we present a longitudinal revelatory case study of a sports fashion company. Four findings explain how alignment between an omnichannel strategy (an extension to the Keller brand management model) and an IT strategy (an extension to the Reynolds and Yetton business and IT alignment model, which is built on Makadok's theory of profit) creates value.
You can pick up the paper here: Hansen 2015 Omnichannel alignment