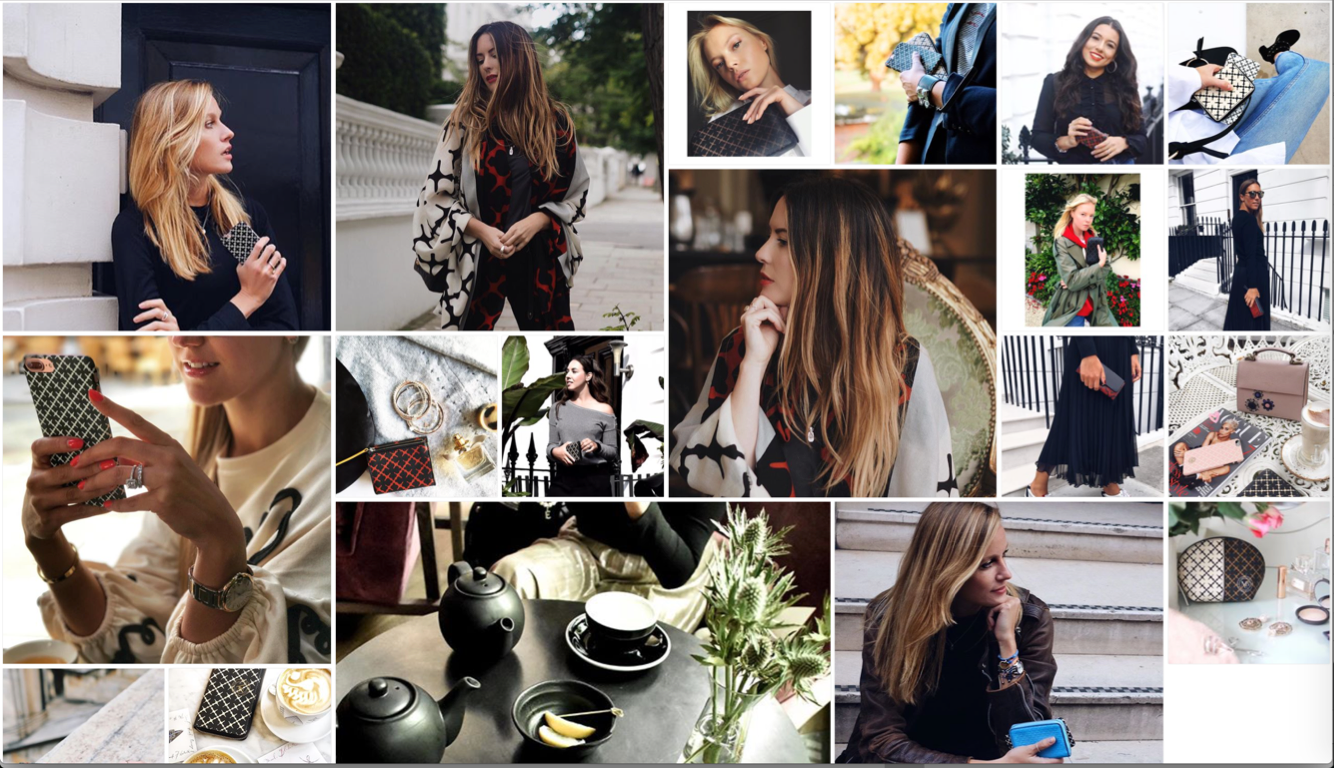 Research shows that 9 out of 10 consumers trust an influencer more than traditional advertisements or even celebrity endorsements (Business of Fashion and McKinsey, 2017). So, it's no surprise that influencer marketing has become a core component of many brands' marketing strategy.
However, while influencers are a powerful channel, working with them is not always straightforward. You need specialized skills to identify the right ambassadors for your brand and continuously calculate the ROI, which goes beyond the directly trackable ecommerce traffic and sales measures.
At By Malene Birger, we have been working with influencers for years. Actually, since the launch of the brand. Back then it was all about dressing the actresses, singers and royalties – they people who were featured in magazines. Then came the bloggers, the creative freelancers who translated the collections to amazingly beautiful content and the influencers, who showed off the outfits in authentic real life settings. It was all about the mentions online. Now, we continue to form great relationships and collaborations with these creatives, but in order to be included in the crowded social media feeds in an authentic and trusted manner, we need to go deeper. We needed to include micro-influencers in our media mix.
Micro-influencers are real people, just like you and me, who have less than 10.000 followers, but have a higher engagement rate (likes and comments divided by number of followers) than the average. They post lovely images, have a clear tone of voice, an identifiable personal style and just that thing, which makes them interesting. They might be your friend, colleague or someone you know from around town, but they become one of the profiles you must check before you lay down your phone to sleep. That's a micro-influencer.
However the magic of the micro-influencer lies in how Instagram's algorithms treat them. The going rule is: the more followers, the fewer organic impressions and therefore lower engagement rate. Influencermarketinghub.com did a survey of 1 million Instagram accounts in 2017, which showed that the average engagement rate for influencers with 4-5000 followers is 5.7 %, and 1,7 % for influencers with more than 100.000 followers. So you do the math – would you get more impressions and engagement via a large influencer with 100.000 followers or via 10 micro influencers?
Actually, at By Malene Birger, we collaborate with both macro and micro-influencers, because they serve different purposes and audiences. Macro influencers are aspirational and amazing content generators (they most often do this for a living) and micro influencers are amazing 'real-life' ambassadors for your brand, they are the voices that spreads from the ground up like a passionate wildfire.
I'll share a case we did together with Brandheroes and 12 micro influencers in London in September 2017, where we wanted to increase the brand awareness and traffic to the store.
The results were great. The micro influencers went into the store to pick up products, and not only did  they share great images with high engagements and reached a new audience within our target group with an authentic post, some of the influencers ended up becoming real customers as well. The facts were:
12 local influencers in London, Marylebone
24 posts
Total combined followers: 100.000
Total reach: 196.311
Average engagement rate of 8,7% (best engagement rate: 20,3%)
Price: Selected products, which we wanted to promote.

We did not remunerate in cash, only products, as this secured a collaboration where the influencers really wanted and liked the brand and products
Brandheroes offer a full-service or a license to the platform
We can continue to use the micro influencers as ongoing ambassadors for no extra costs
So yes, influencer marketing is impactful, cost-effective and authentic, but more than anything, it's a game of hearts. It's all about the relationships. Like love – you don't give and take love. You cultivate, nurture and grow love. And it is clear to spot (especially for Gen Next) whether a post is staged or full of brand love.
No doubt, influencer marketing will be an even larger part of the media mix in 2018, not just because it is effective, but because we need more human hearts than boring banners in marketing.