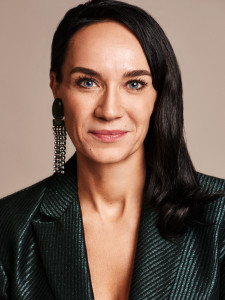 I'm a mother to twin girls, wife to an entrepreneur, co-founder of Brandheroes, PhD in omnichannel retail and a strategic advisor and board member.
I have worked with digital transformation within the fashion and lifestyle industry for nearly two decades, for brands like Burberry, MCM, and most recently as Marketing & Omnichannel Director at By Malene Birger and Head of Global Marketing & Omnichannel at Hummel.
I believe in building beautiful products and brands that offer great and purposeful experiences. Experiences that evolve into engaging and lovable relationships. Relationships that matter for consumers and colleagues alike. Because nothing is more beautiful than seeing brands bloom and people grow.
You are more than welcome to follow me on Instagram, reading my research papers, or viewing my CV.
I look forward to connecting with you and share experiences.